Best and On-time DHL International Courier Coimbatore
Looking for a nearby DHL Courier service provider to send your parcel from Coimbatore to any other international location? Then your search ends here. As a customer-friendly DHL courier service provider in Coimbatore, We have begun to provide our free door pickup and door-to-door delivery services throughout Coimbatore. We help small businesses and individuals to send their goods to international locations through our leading DHL partners. To get fast DHL courier service near you contact us here.
We offer the most reliable,  fast and hassle-free solutions through our international courier service company in Coimbatore. We can help you with sending your goods to international locations within the stipulated time through our DHL courier partners.
Being one of the best international courier agencies in Coimbatore for DHL, we help industries to send their goods such as food items, student documents, medical documents, furniture delivery, household items, garments, packages and so on.
Why Choose Us For International DHL Courier Service in Coimbatore?
Indian International Express is a well-known DHL courier firm for its fast and reliable services in Coimbatore. Irrespective of the size of your courier and location, we provide on-time and hassle-free cheap and the best DHL courier service near your place. Customers and their satisfaction are our top priority. We go the extra mile when it comes to providing services through our business partner, DHL courier .
About Our Fastest DHL Courier Services in Coimbatore
DHL international courier Coimbatore is one of the most reliable and customer-friendly international courier providers. DHL understands the needs of its customers and provides cost-effective and personalized solutions. We provide international shipping services for e-commerce businesses at competitive prices through our nearest DHL international courier service.  We offer free door-to-door pickup, packing, and delivery services. Ours is one of the best international courier service companies in Coimbatore and our DHL courier services are now available all over Coimbatore city. Our DHL international courier service includes
Important Document Delivery Services

Door-to-Door Pickup Services

Food Item Delivery Services

Package Delivery Services

Student Document Delivery Services

Garment and Household delivery services

Medicine Delivery Services

Shipping of Fragile Items and so on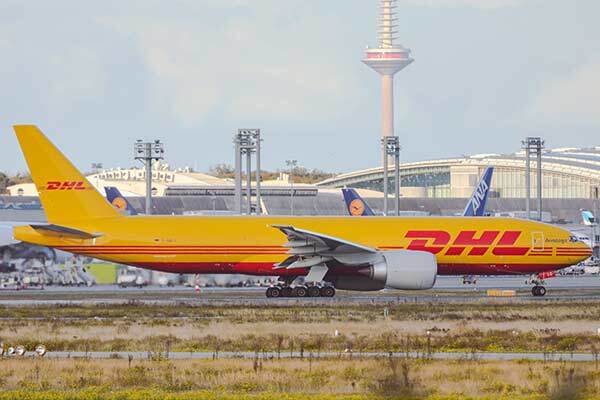 Reliable and Affordable DHL Courier in Coimbatore
Are you the one who is searching for a DHL international courier near me on Google? Then we are here to help you. We are the leading DHL courier agency in Coimbatore focused on providing all kinds of end-to-end specialized delivery, customer-friendly shipping, proactive monitoring, customs clearance, and hassle-free service. As a reputed international DHL courier company in Coimbatore, we can help you send your goods to your respective countries within your desired time frame.
About Our Prompt DHL Courier Service in Coimbatore
---
Are you looking for a reliable DHL Courier Coimbatore? Then you are at the right place. With our DHL international courier service agency in Coimbatore, you can be confident that your goods will reach your destination safely in the same condition. Our extensive range of services is door-to-door delivery and express cargo transportation. As an expert in DHL international Courier Coimbatore, we understand the requirements of small and medium businesses very well. DHL Express is a reputed firm known for its fast and safe overseas delivery of goods. If you are in Coimbatore and looking for DHL Courier services near me on Google? Then your search ends here at Indian International Express.
If you are running an e-commerce and are dealing with international clients and looking to send your goods, Then you can opt for our free door pick-up DHL international courier Coimbatore at a reasonable price. We pick up your goods from your locations and delivery to overseas on time.  You can easily find us by searching the nearby DHL Courier in Coimbatore.